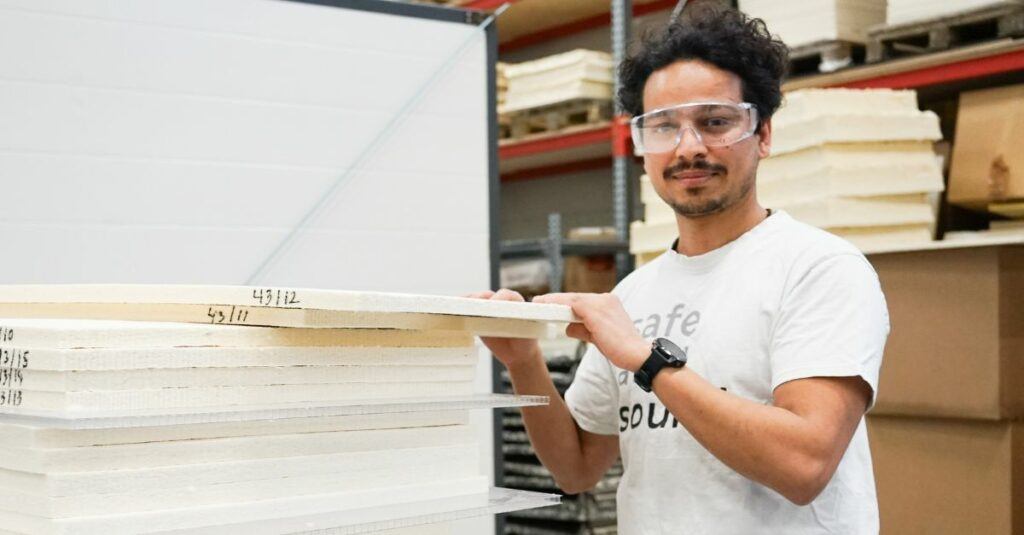 Innovation and Mentorship: Five Lessons from My Aisti Summer Traineeship
Meet Prakash Pandey, our Summer trainee in the R&D department at Aisti. Prakash holds a bachelor's degree in environmental chemistry and technology (Chemical Engineering) and is currently pursuing a master's degree in the MSc. (Tech) Chemical and Process Engineering program at Aalto University.
Have you ever wondered how a summer traineeship can shape your future?
Join Prakash on a journey as he shares the five priceless lessons that defined his Aisti summer traineeship experience in Finland.
From sustainable innovation to mentorship, Prakash reveals the moments that made his Aisti summer traineeship unforgettable (#AistiSummer).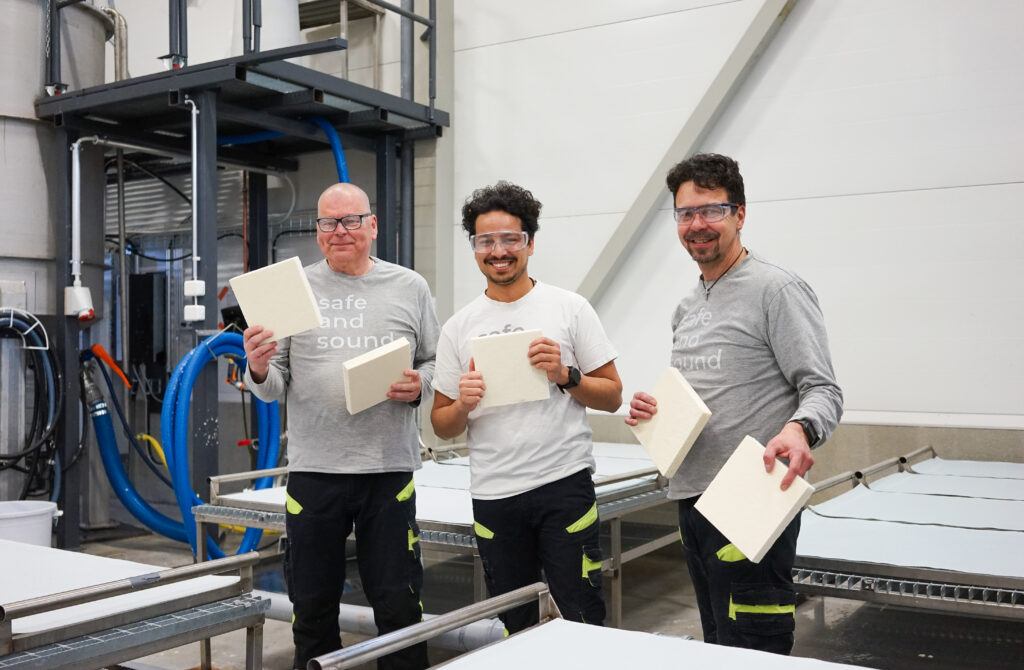 Lesson 1: A Sustainable Journey Begins
Prakash's summer traineeship in beautiful Jyväskylä kicked off with a bang! It was more than just a job; it was a mission.
As he joined the to reduce carbon footprints and createcreating sustainable products, he realized that this was no ordinary summer traineeship. Aisti's commitment to sustainability was evident from the start, and as an international talent in Finland, he was truly making a difference.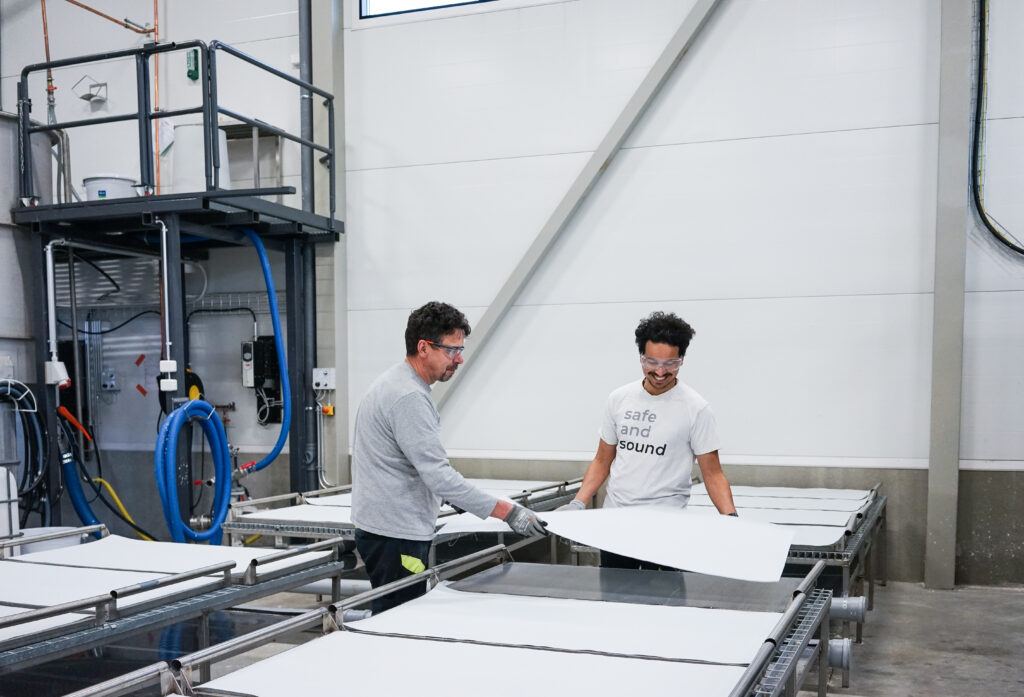 Lesson 2: A Research Hub Where Dreams Come True
Aisti's Research and Development (R&D) department is a hub of innovation, and Prakash's summer traineeship was like a rollercoaster of exploration.
Guided by our R&D engineers, he constantly delved into new methodologies and technologies to enhance the quality and processes of acoustic tile manufacturing.
What amazed him the most was Aisti's rapid prototyping and testing capabilities. It meant that their ideas became reality faster than they could have imagined.
This was a summer of innovation, big ideas, and even bigger possibilities.
Lesson 3: Mentorship Magic – From Intern to Pro
Mentorship played a crucial role in Prakash's transformation during his international summer traineeship in Finland.
"Internships are the bridge that connects what you learn in class to real-world success. They're your ticket to growth, experience, and a competitive edge in the job market," said Prakash.
Working alongside experienced engineers, he felt like he had a personalized mentorship program. Beyond honing technical skills, he developed essential soft skills like problem-solving, critical thinking, time management, and communication.
The hands-on learning experience allowed him to work directly with equipment, processes, and product development related to his studies.
Lesson 4: Dive Headfirst into New Experiences
Throughout the summer, Prakash realized that Aisti isn't just open to fresh ideas; it celebrates them.
"Through my summer traineeship, I uncovered the inner workings of my chosen industry, gaining invaluable insights into its trends, challenges, and daily operations. This experience has been instrumental in shaping my career path," said Prakash.
His colleagues were receptive to new concepts, and he genuinely felt like part of the team. The ability to adapt quickly and face challenges head-on became his key lesson. And the best part? They had exciting excursions to industrial markets, where he gained hands-on knowledge about equipment selection.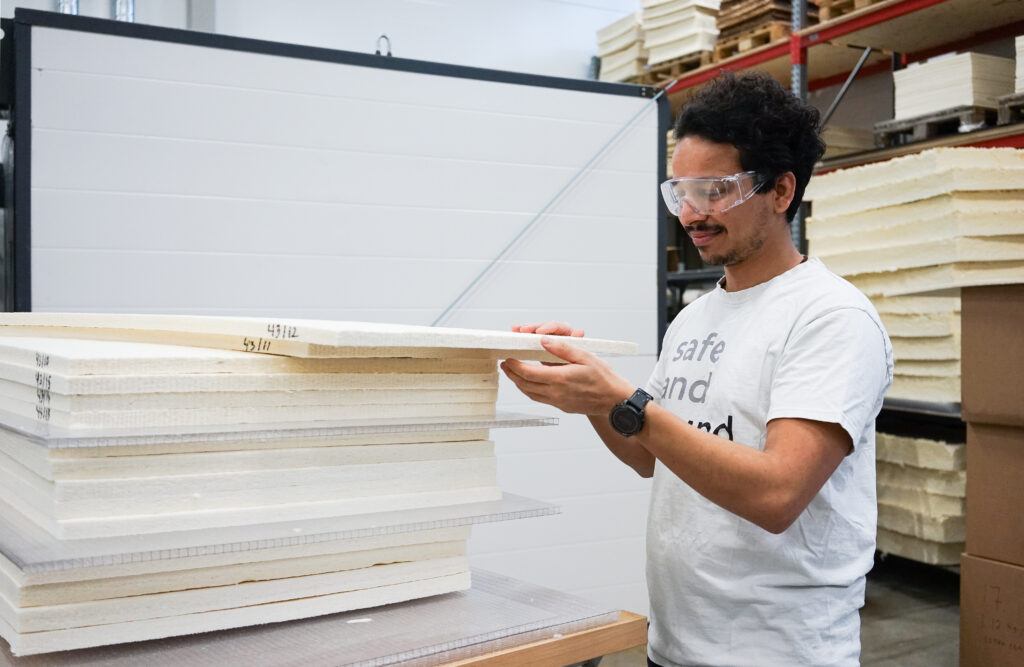 Lesson 5: A Journey Beyond Summer
The end of the summer didn't mark the end of Prakash's journey with Aisti.
He's now preparing for a role focused on his thesis project, and he's setting his sights on exploring various positions within the company, particularly in the R&D department.
Your #AistiSumer Awaits, Too!
Prakash's Aisti summer traineeship was more than just an experience; it was an adventure of growth and learning.
We want to hear from you. Tell us more about your thesis or summer plans, Contact us here.