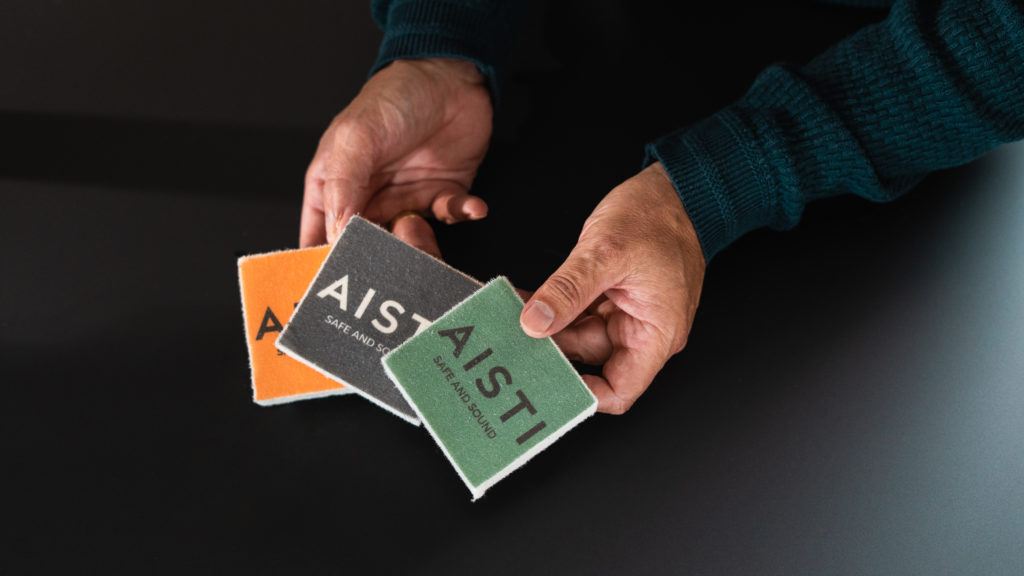 Aisti awards AFRY pre-engineering for bio-based acoustic tile production line in Finland
Press Release
Finland-based company Aisti has selected AFRY as the leading engineering partner for the development phase of the planned new production line, which will produce wood fiber-based acoustic tiles for the building industry. 
Aisti plans to build a new production line for bio-based acoustic tiles in Finland. The plant's annual production capacity is 2.5 million square meters of acoustic tiles. By 2030, Aisti acoustic tiles are expected to decrease builders' greenhouse gas emissions by 3.5 megatons. Aisti the Finnish provider of sustainable wood-fiber building materials that are safe and sound for people and the environment.
Following Aisti's €1.6 million seed funding in 2022 and the inauguration of the company's pilot plant in Jyväskylä, the company is Finland's first provider of wood-fiber acoustic solutions that are environmentally sustainable. Aisti's Teno acoustic tiles offer a bio-based alternative to acoustic solutions.
"Partnering with AFRY aligns with our mission to lead the green transition of the construction industry with novel solutions that are sustainable by nature. Our first factory will feature energy-efficient processes and state-of-the-art equipment to produce affordable, sustainable solutions with impressive technical capabilities and safety standards," says Aisti's Founder and CEO, Mikko Paananen. 
AFRY's assignment includes the pre-engineering and the investment cost estimation of the new product line to support the final investment decision. In this engineering phase, AFRY will design the combination of several technology and equipment deliveries into one viable plant.
"This is why we have chosen world-class experts like AFRY as our partners in the project. AFRY's strong track record of successful implementation of similar projects and their global expertise convinced us that AFRY is the right partner to carry out the pre-engineering of our factory in Finland and globally," says Aisti's Founder and COO, Antti Fredrikson.
"We are honored to partner with Aisti in this project for a new production line of recyclable and fire-retardant acoustic tiles. AFRY has extensive experience in engineering and implementing complex factory projects. Together with Aisti, we are engineering a modern and sustainable production line, which will enable the company to significantly reduce the carbon dioxide emissions of construction materials," says Kalle Rasinmäki, AFRY's Head of Process Industries in Finland.
-end-
The article was retracted on 11.09.2023

For further information, please contact:
Mikko Paananen, Founder & CEO, mikko@aisti.com
Aisti Corporation Oy
Aisti is a Finnish provider of sustainable building products that are safe and sound for people and the environment. Headquartered in Jyväskylä, Finland, Aisti employs ten senior employees and has raised €1.6 million in its seed funding round.  
The company's name, Aisti, stands for sense in Finnish. A reflection of our founders' vision to harness the power of nature to promote sustainable and comfortable living that cares for all senses. 
-end-
Aisti, Safe and sound.