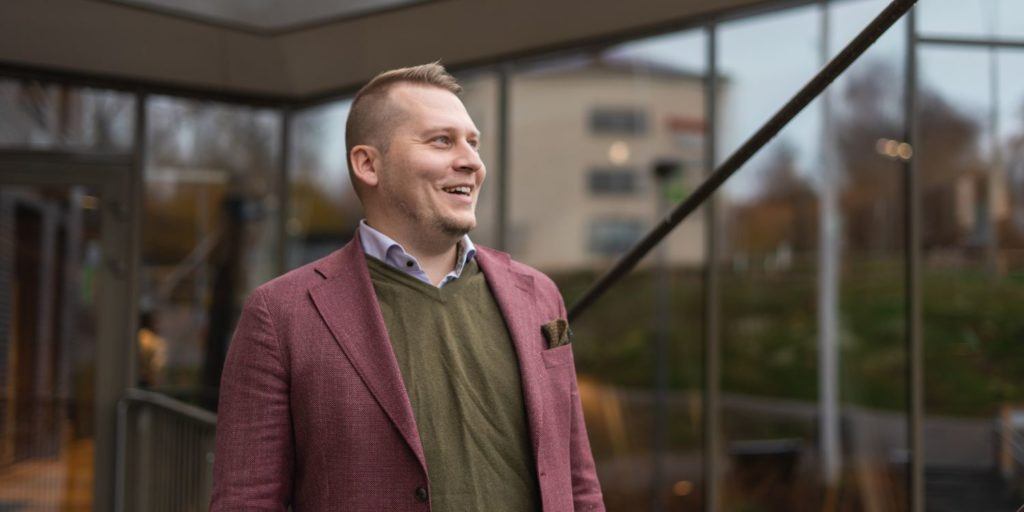 Wood fiber is here to stay— decarbonizing the construction industry with wood fiber.
Written by Mikko Paananen, Founder and CEO
We are witnessing an unprecedented environmental transformation in the construction industry. Stakeholders across the sector, from policymakers and developers to architects and consumers, are putting tremendous pressure on industry decision-makers to take measurable actions toward 2025 zero-emission targets.
As world cities continue to overgrow, the construction industry is expected to record a 7.3% annual growth, reaching over USD 17.2 trillion by 2029. This massive growth could seriously setback the industry's decarbonization mission without radically changing how building materials are sourced, manufactured, used, and recycled.
Today, built environments generate 40% of the annual global CO₂ emissions, this growth in the continued use of carbon-intensive materials exhausts the planet's raw materials, resources, and climate.
The biggest challenge facing the construction sector's decarbonization efforts is the unavailability of affordable, safe, and environmentally forward building solutions. Choosing sustainability comes at a costly price tag for developers and architects when it shouldn't.
The future is cellulose acoustics.
While the industry's growth challenges those not wanting to join the green movement, the opportunities are massive for manufacturers that rely on innovation to bring about change. Finland is at the forefront of the bioeconomy revolution, with pulp and paper experts utilizing the material to help solve global climate challenges, and our team at Aisti is no different.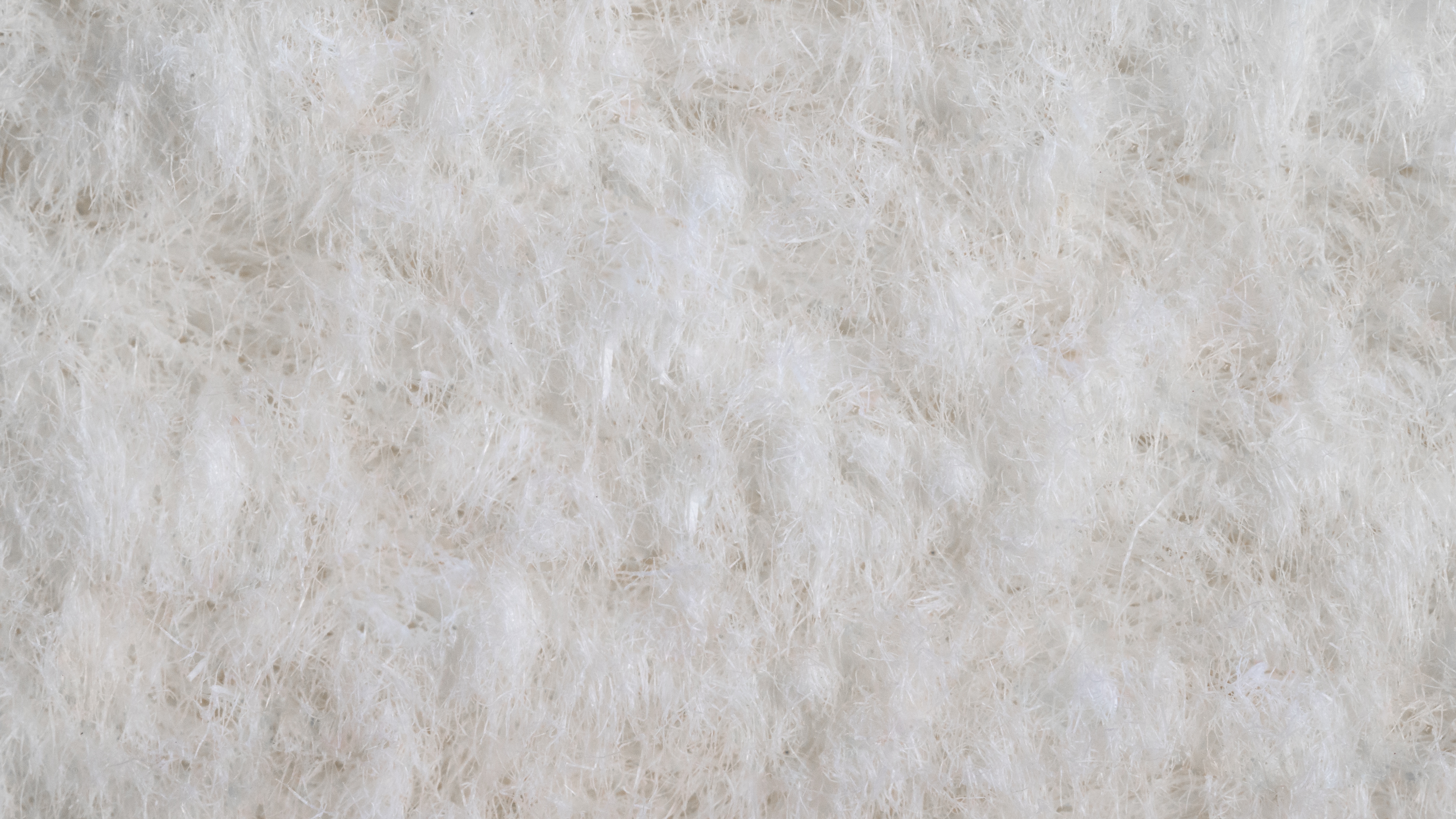 Harnessing the power of natural materials, wood fiber, and learning from nature is what inspired us at Aisti. We saw the answer to the industry's need for low-cost carbon capture solutions in wood cellulose. We founded Aisti to provide the sector with carbon-negative and recyclable building products that can exceptionally deliver on the industry's decarbonization targets.
With novel technology, our team at Aisti is at the forefront of revolutionizing solutions to the industry's need for inexpensive, carbon-binding building materials.
Wood fibers lend building materials the power to sequester, capture and store atmospheric carbon dioxide. Add that to their circularity and superior capabilities, nature-based solutions have the potential to accelerate the industry's green transition.
Binding carbon one tile at a time.
Respecting nature and working in harmony with the planet's energy is the formula we used to develop our novel Aisti® Teno acoustic tiles – carbon-negative and plastic-free acoustic solutions that are sustainable by default.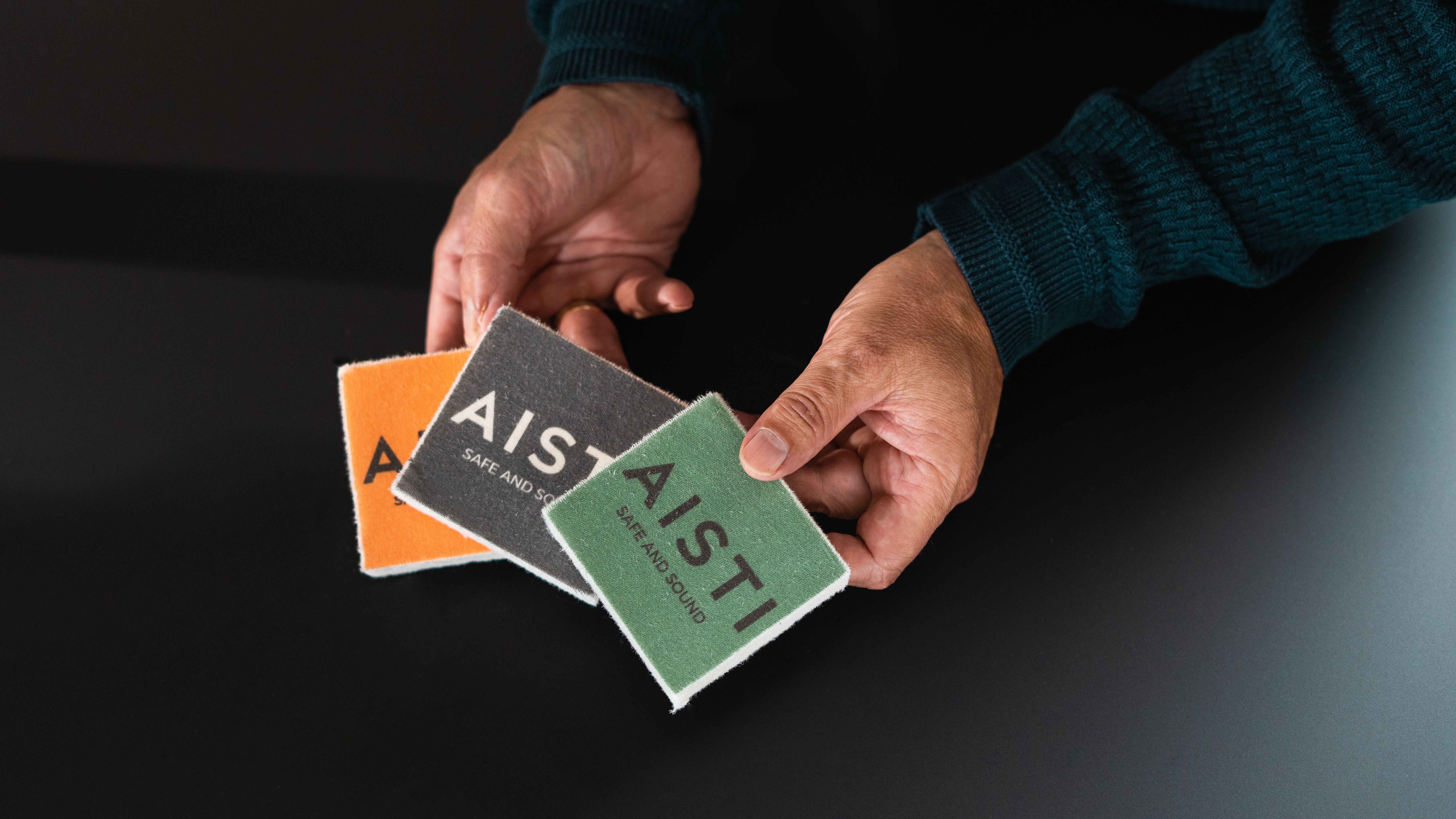 To do things differently, we harnessed alternative natural raw materials free from possibly harmful chemical binders. One of the incredible benefits of utilizing natural wood fibers is that they can bind carbon.
We want our materials to create safe indoor spaces for people we love to breathe fresh air, enjoy the quietness, and protect their well-being.
With advanced technical capabilities and no plastic, Aisti® Teno acoustic tiles are at no extra cost compared to available tiles. By 2030, thanks to the wood fiber's carbon sequestration process, our tiles will bring builders solutions to reduce their greenhouse gas emissions (CO₂eq) by 3.5 megatons.
Secondly, we minimize health risks using raw materials and processes that enable the fibers to attach using hydrogen bonds. The process eliminates the need for plastic binders, freeing our tiles from irritating or allergic chemicals. This makes our tiles safer to install and live around.
This is just the beginning of what investing in new technologies and relying on renewable raw materials can offer to builders and architects racing to decarbonize the sector. Of course, the goal here is ambitious and requires a joint effort from stakeholders in the construction ecosystem.
The wood-fiber revolution is gradual, but it is coming.
Sincerely,
Mikko Paananen
Founder & CEO